Sigma AF 400mm f5.6 APO Macro
Exceptional build quality, but disappointing performance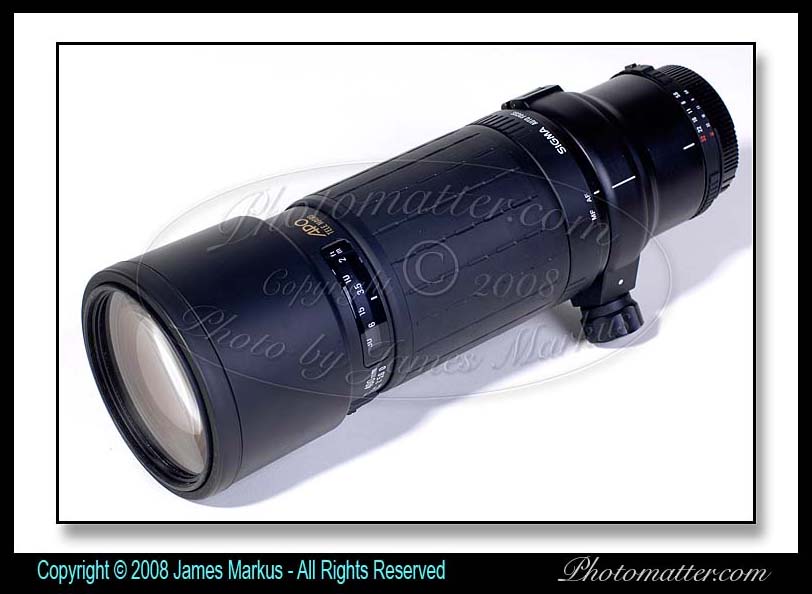 Impressions
This lens has been a disappointment since day one. Image quality reaches to good most times,
and very good occassionally. Mostly it is soft, and has lots of CA. Build quality is wonderful - which
makes it's lack luster performance all the more frustrating. Macro mode is the only reason I hold
onto this lens. Great reach for macro, with very good image quality. You can see some sample
shots in the Nikon D300 review on the first couple pages. I'll just post a bee shot that I took with
stacked TCs on the Sigma 400mm. (Tamron 1.4x and 2.0x TCs). It is one of the better shots I have
taken with this lens. Perhaps one day I will send it back to Sigma, but I really wish Nikon would make
a medium fast 400mm AF prime lens. The shots I have taken with the 80-400 Nikon VR (on loan) have
not impressed me at all though they are slightly better than this Sigma. Close focus is an amazing 3-4 feet.
Another View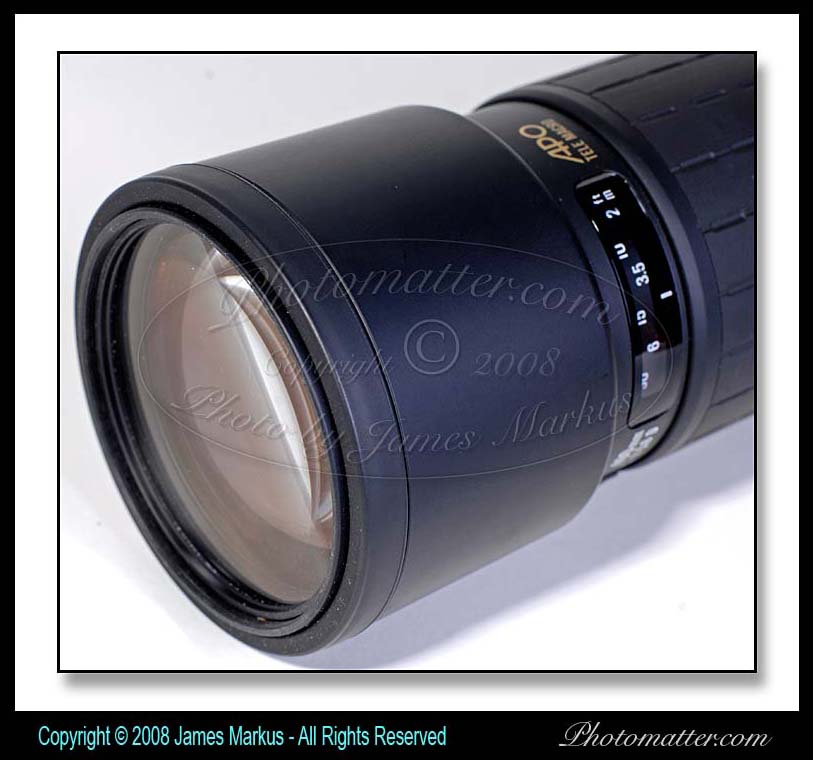 Bee, or hornet shot with stacked TCs (Tele-converters)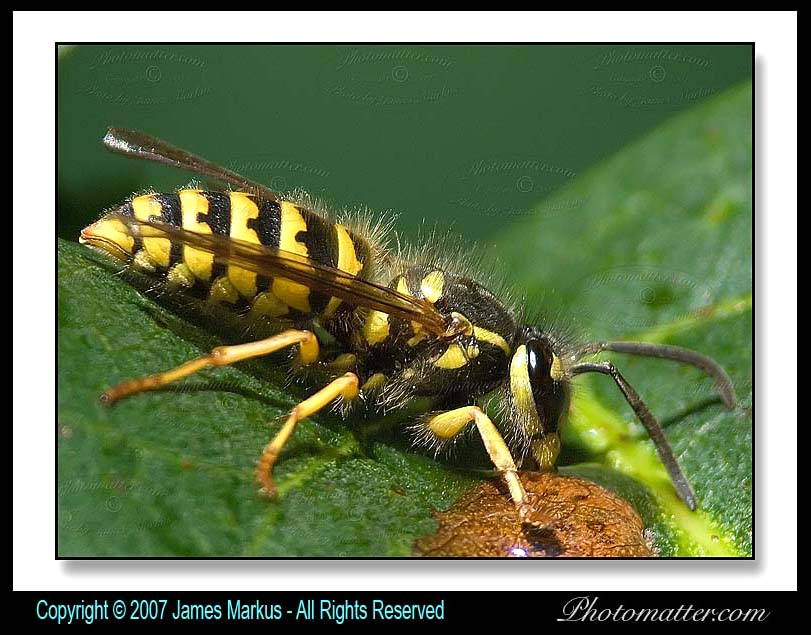 RETURN to Photomatter Home Page
RETURN to Photomatter Review Home Page