Nikon MB-D10 Vertical Grip
Feature and capability adding optional grip for the D300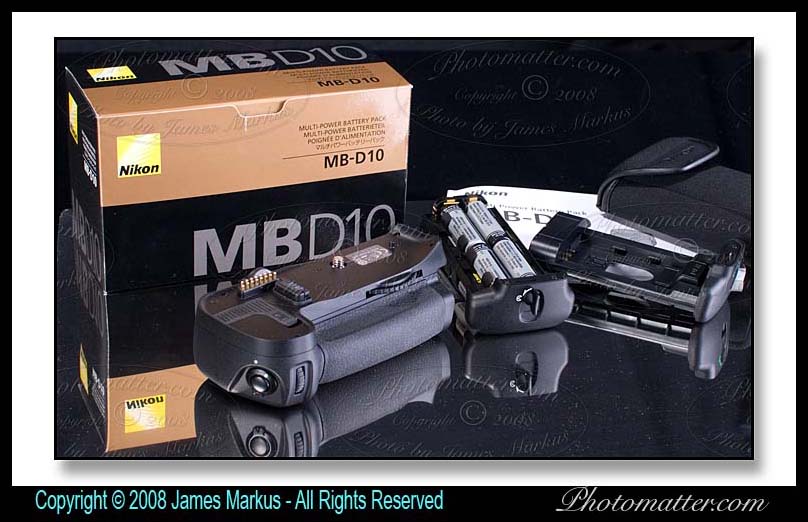 Impressions
I picked up the vertical grip a couple days ago (December 2007). It is very well made, and has
lots of features. Not only do you get the vertical shutter release, but you also get the another
sub-command wheel that is correctly placed to use while in the vertical position, an AF on/off switch,
and AF focus point selector. Perhaps the best thing is the feel it gives the camera body. It just feels
better in my hand now. Another really big plus is if you are shooting 12bit color nefs...then 6 fps is
the max with the included EN-EL3e. (At 14bit color this falls to 2.5 fps.) With the MB-D10 loaded with
the additional eight AA cell caddy or the optional EN-EL4 battery (requires the BL-3 battery cover) - it
goes to a maximum of 7fps in CL mode, and 8fps in CH mode. The MBD-10 vertical grip comes with
the grip, and two battery cradles. One for 8-AA batteries, and one for another EN-EL3 battery. If you
would like even greater capacity - then you can order the optional BL-3 battery cover to use EN-EL4
batteries from the D2 series of cameras. I have one and they are great. Lastly, it also includes a nice
case for one of the battery cradles.
Another View
Another View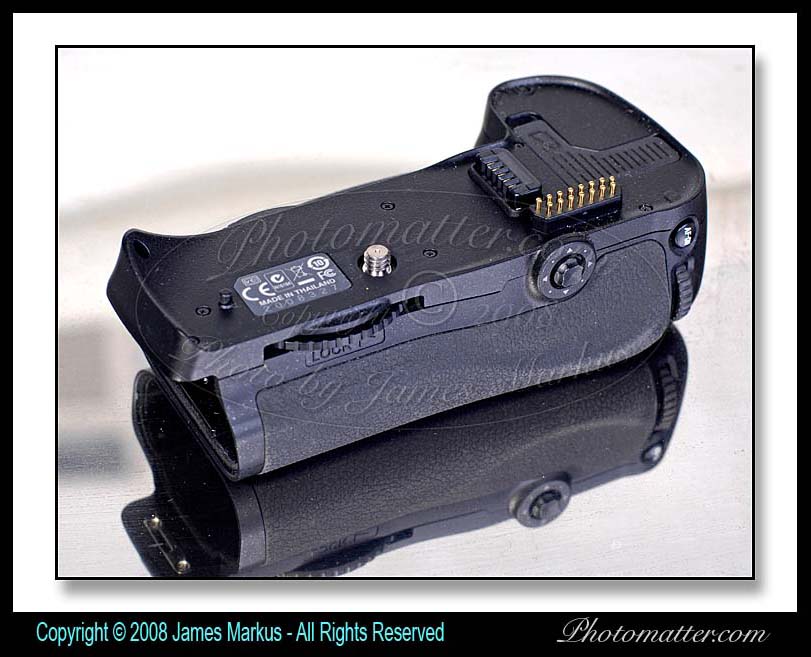 Another View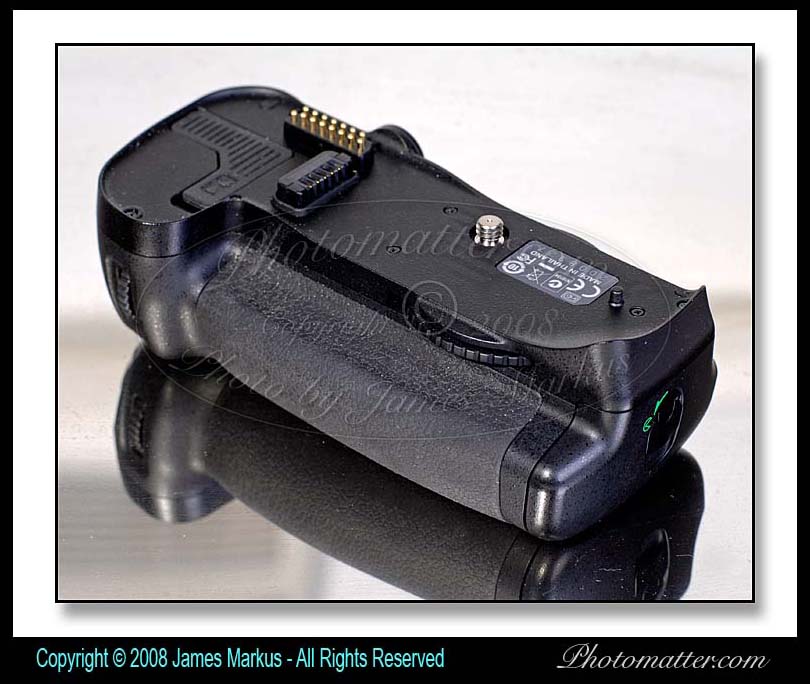 RETURN to Photomatter Home Page
RETURN to Photomatter Review Home Page