Nikon BL-3 D300 Battery Cover
A battery cover/caddy that really adds to the D300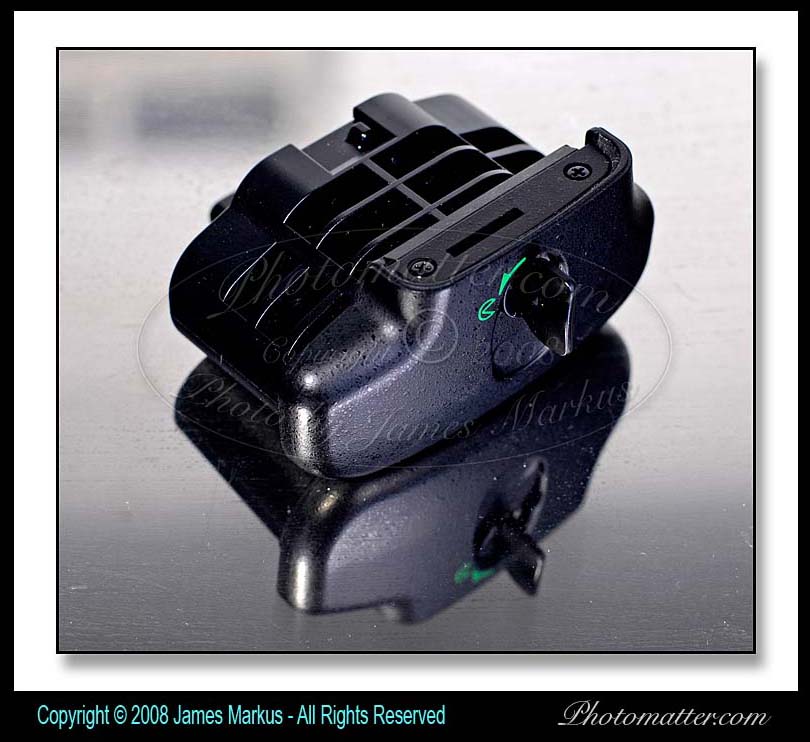 Impressions
I had to wait 4-5 months to get this puppy. During that time the price for these on ebay rose to
$275 USD...amazing! When mine finally arrived ($39 USD) I was really excited. See, I had burned
up probably close to $40 dollars worth of AA batteries in the mean time. I already owned an extra
D2X battery (EN-EL4). With the MB-D10 D300 vertical grip loaded with the D2X battery, and this
silly cover - the D300 sings along much more happily than the standard D300 battery (EN-EL3).
Frame rates jumped to 8 frames per second versus 6. Yeah, the AA's did the same, but they do not
last as long as with the BL-3 + EN-EL4 combo. Plus, I swear it seems to focus a tad faster, and
generally behave more quickly. My guess is that Nikon always intended this as the "proper" power
supply for the D300. Made me a happy camper!
Another View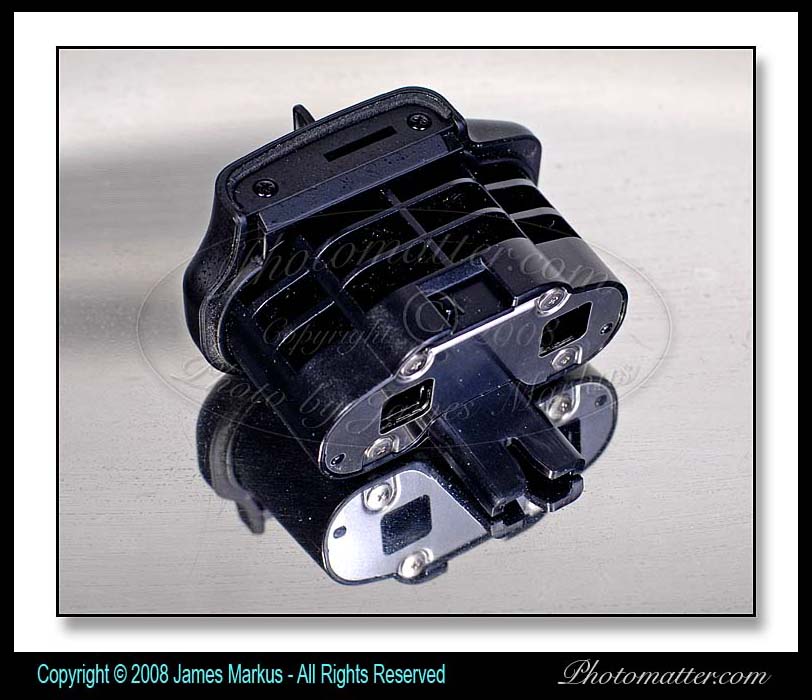 The BL-3 with the D2X battery mounted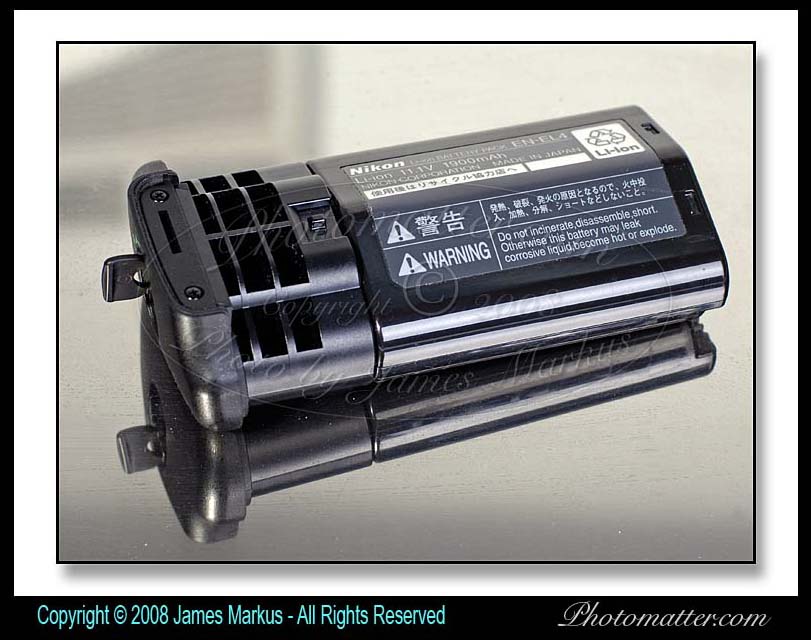 RETURN to Photomatter Home Page
RETURN to Photomatter Review Home Page