Nikkor AFS 300mm f4
A super sharp, light weight telephoto lens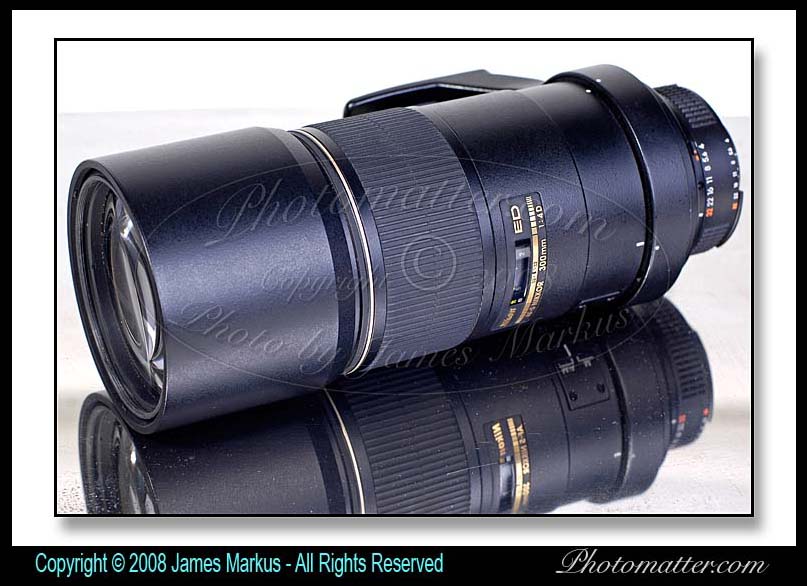 Impressions
Image quality with this lens is superb...just outstanding. The tripod collar is crap - there is no
other way to say it (Cheap feeling plastic type material). If you mount the lens on the included
tripod collar - you may be fooled into thinking this lens can not produce sharp images. Hand hold
it and you will be shocked at the super sharp images it produces. You can fix the collar with a
simple wine cork...see picture. The 300mm seems to have no rear element (must be it's pecular
lens geometry), but it clearly doesn't need one. My only concern is dust entering the rear of the lens.
Another View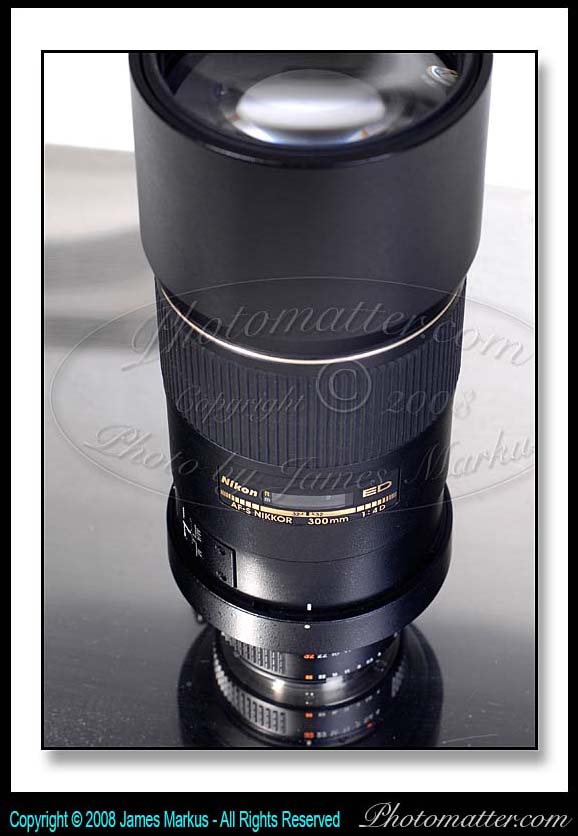 Wine cork patch is easy - Just cut to a snug fit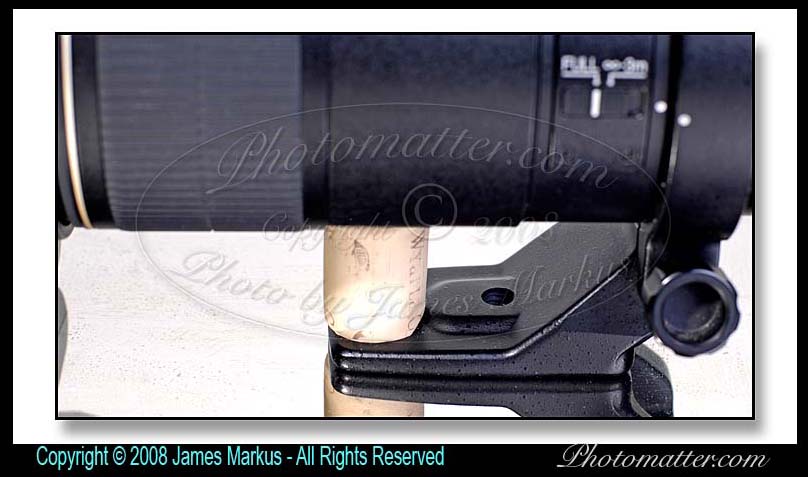 A great feature is the lens close focuses to 5 feet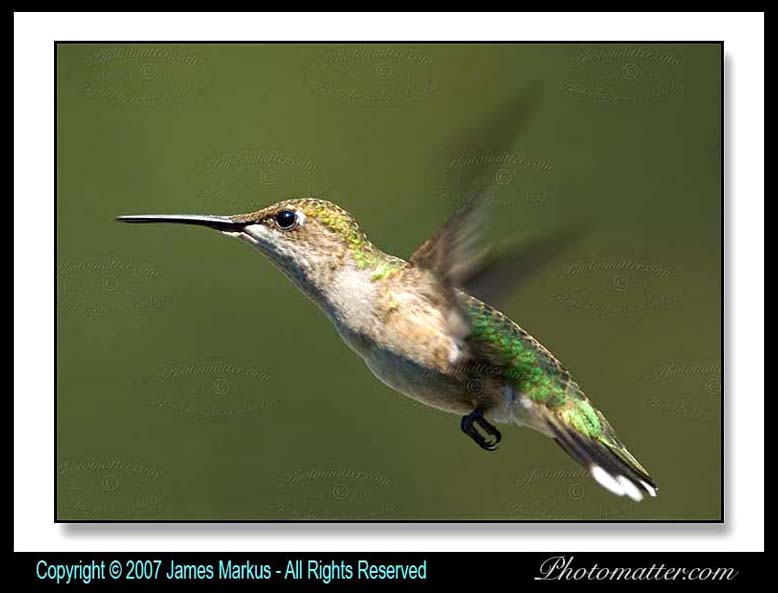 100% Crop of a Hummingbird's Head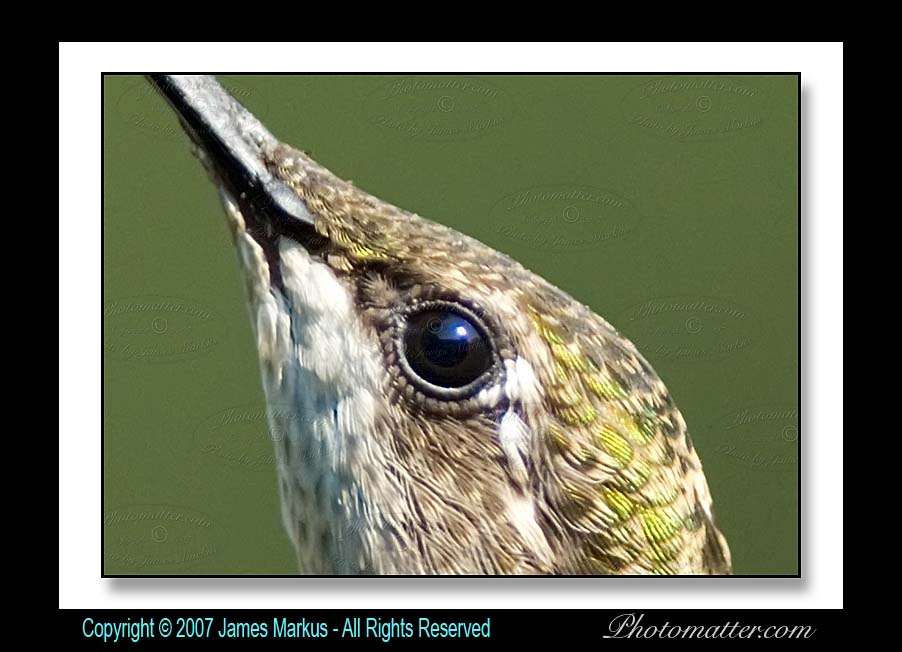 RETURN to Photomatter Home Page
RETURN to Photomatter Review Home Page