Lowepro Rolling CompuTrekker AW Camera Bag
The best way to cart your gear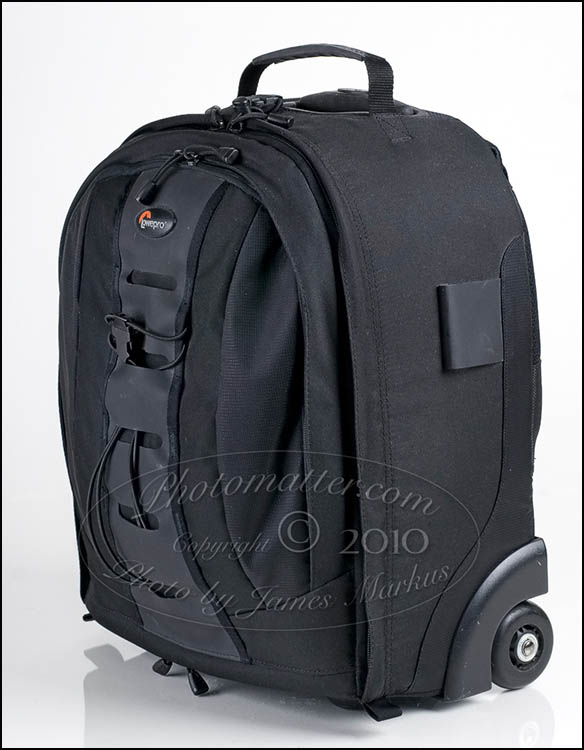 Impressions
The Lowepro Rolling CompuTrekker, and the Lowepro Rolling CompuTrekker Plus (A larger version) are simply the best bags
to cart all your camera gear around. Made of heavy material, rain guards on the tough zippers, and a collapsable handle to
pull the bag on it's built in wheels. You can configure the inside to accomadate a wide variety of lenses, and camera bodies.
But that is not all...the CompuTrekker has room for your laptop too! It even has back pack straps for hiking, and a rain fly that
covers the entire bag should you happen to get caught outdoors in the rain.

I own both the small and the full size CompuTrekker bags. They have to be the best thought out camera bags on the market
- IMO. I took the small one to Australia, and it fit in the airline overhead easily. I think the larger one would work as well, but
the dimensions were close to the limit when I traveled in 2007, and I didn't want to chance it. LowePro even includes zippered
compartments and dedicated flash memory storage in easy to get to location. They are great bags!. BTW this pictured bag
is 3 years old and the CompuTrekker Plus is 5 years old having spent those years as a cat scratching post as well. These
are tough well built camera bags.
A great telescoping hangle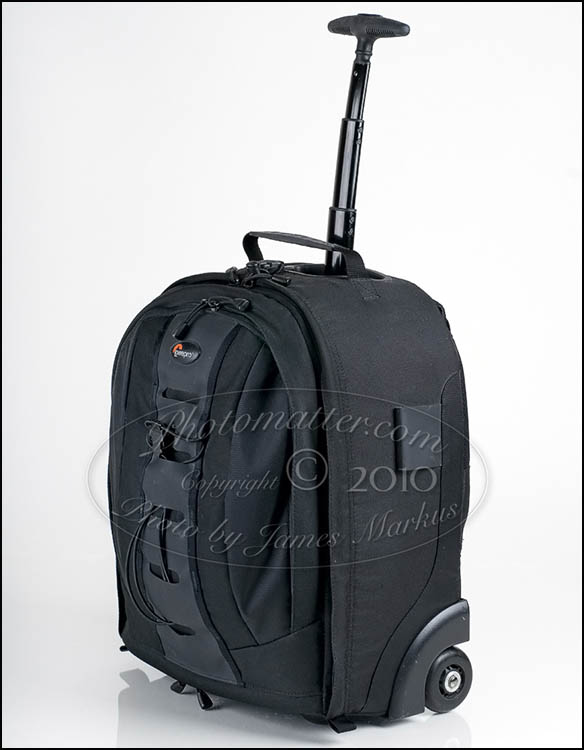 In line skate wheels make moving heavy equipment a breeze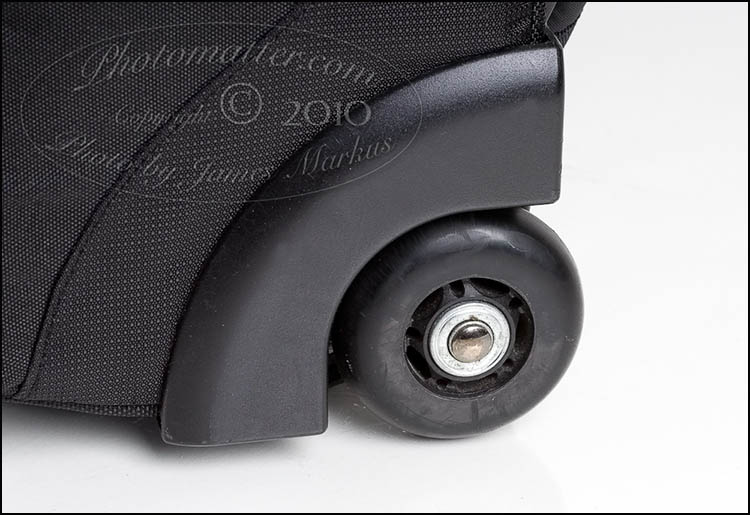 Interior can be configured many ways - this one is messy :-)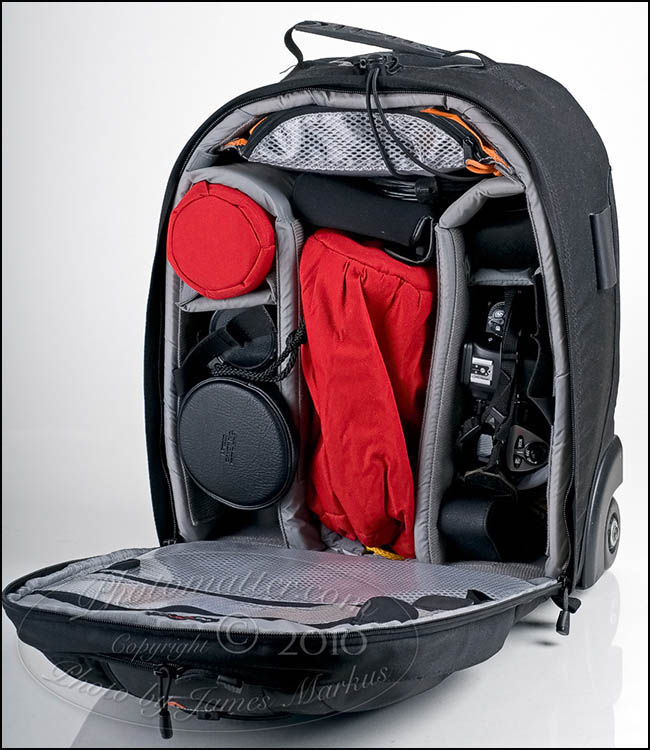 RETURN to Photomatter Home Page
RETURN to Photomatter Review Home Page