Huey Monitor Color Calibration System
Huey - the affordable method to calibrate your CRT or LCD monitor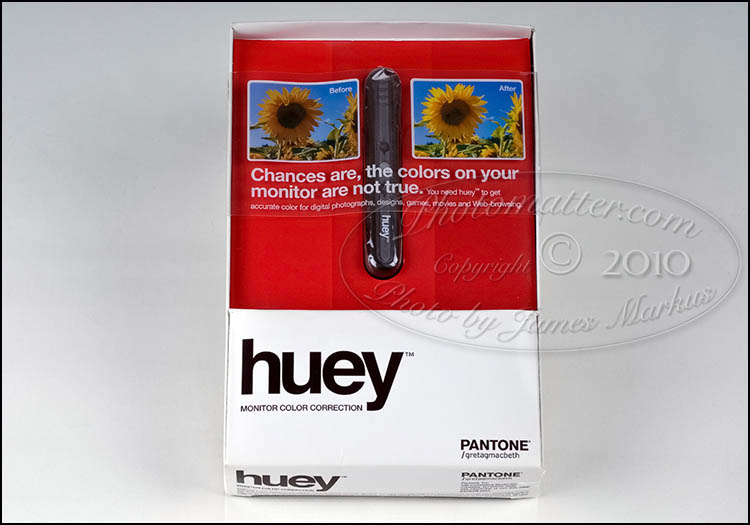 Impressions
Huey is easy to setup, and it really works. In less than five minutes you can calibrate your computer screen for accurate color.
You can even leave it attached to constantly update the correction due to changes in ambient light.

From the Manufacturer
Designed for calibrating and profiling all types of monitors--LCD and CRT. Each individual package includes a huey measurement
device (emission only colorimeter) with ambient measurement capabilities, and software for monitor calibration. huey corrects the
color on your monitor so photos and designs print more accurately, game graphics are more intense and movies are more true to
life. Easy to use right out of the box, huey adapts your monitor for changing room lighting and applies your personal preferences for
viewing accurate color all of the time.
Whats in the box
The business end of Huey by Pantone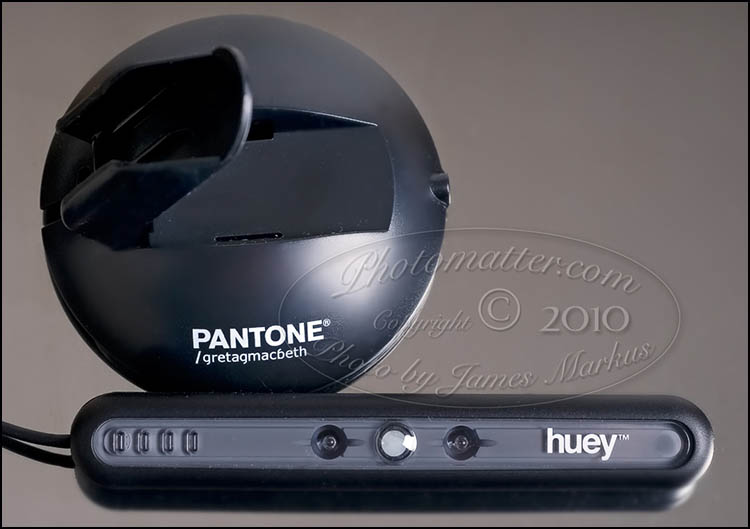 Before and after Huey correction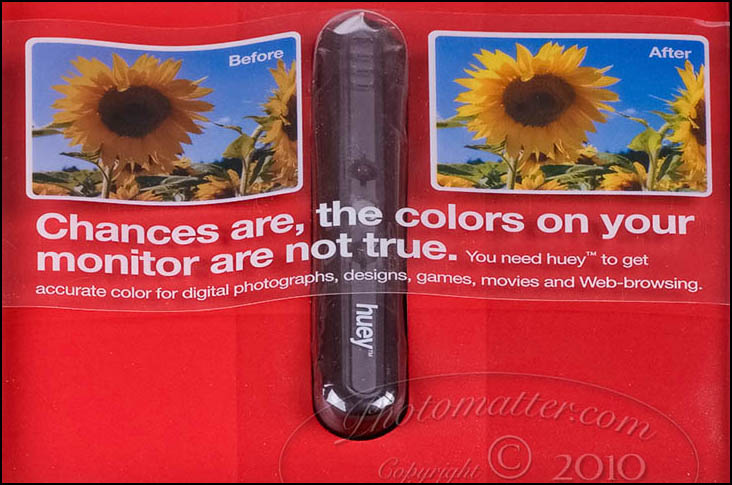 RETURN to Photomatter Home Page
RETURN to Photomatter Review Home Page