Canon EF 24-70mm f/2.8L USM
An excellent quality (near prime IQ) zoom Lens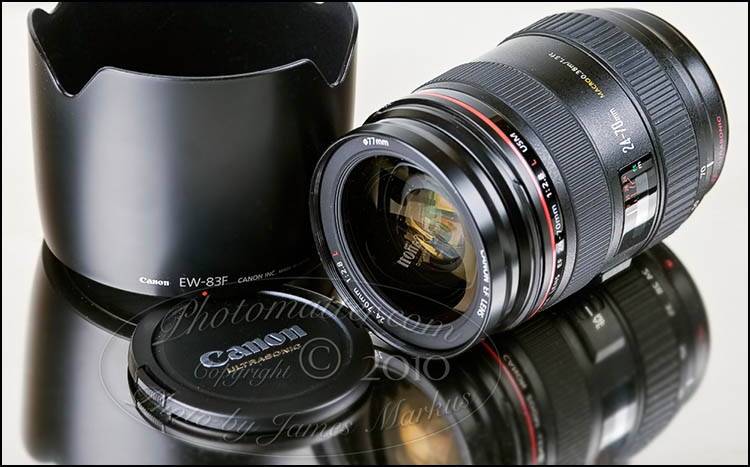 Impressions
Though I would have to give prime lenses the nod in IQ - at times the 24-70mm is equal to primes, and usually it is very good. It
close focuses to an amazing 12 inches, and distortion is very well controlled. Ghosting, and flair are also very well controlled. The
range makes it an excellent portrait lens for studio work. With sharpness approaching prime lens quality. I feel very lucky to have
snagged such a great lens after reading so many negative comments in online forums/reviews about Canon's lens quality control.
However, as good as the 24-70mm f2.8 L is - it is no match for most prime lenses. Thus my one Canon zoom has lost a bit of luster
in this photographers eyes. At times it produces prime lens sharpness, but it usually is softer.
Another View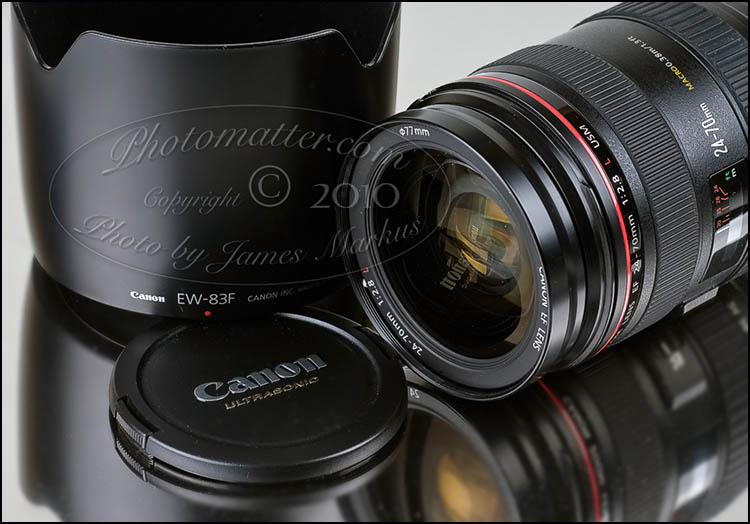 Sample Studio Portrait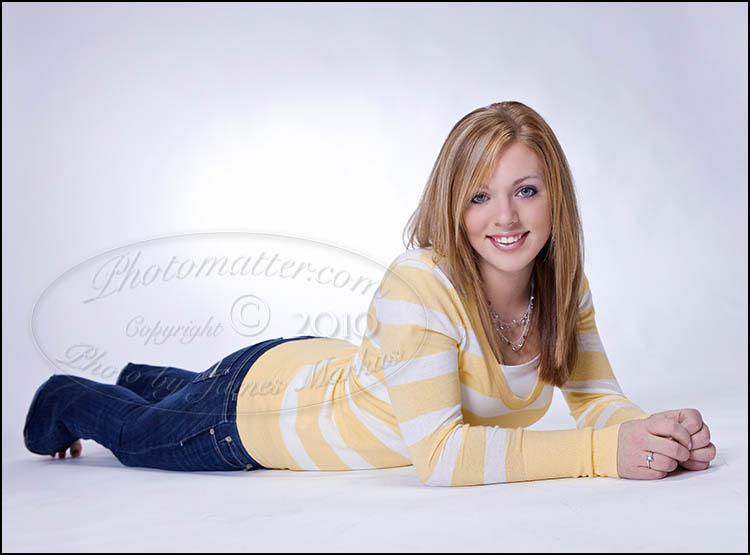 Sample studio shot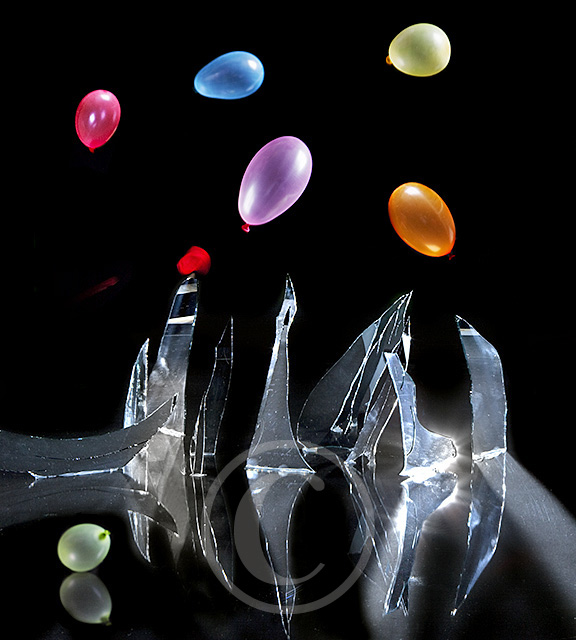 RETURN to Photomatter Home Page
RETURN to Photomatter Review Home Page