Alien Bee LiteMod Mainframe
A fast, and useful modifier mounting system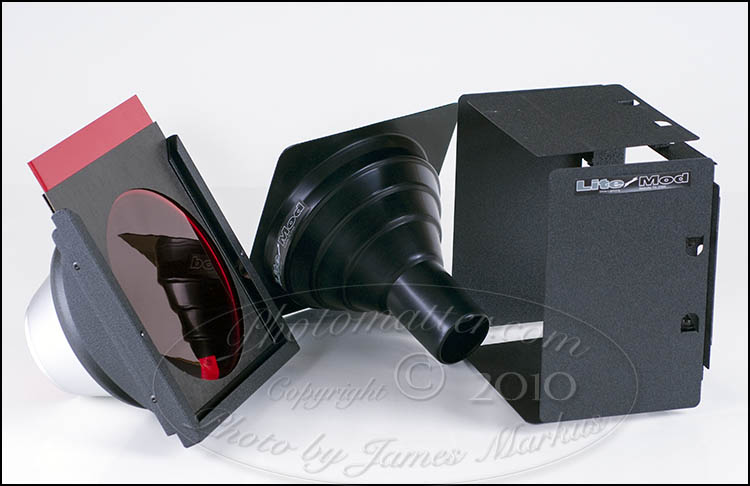 Impressions
You can't get an easier system to mount gels, barndoors, grids, and snoots to your Alien Bee flash unit. They just slip in and
out of a metal channel. The paper masks for gels work like a breeze, and prevent any damage to your gels. (Buff also sells gel
sets, as well as ND filters) Plus you can add another modifier like a grid (snaps right into the reflector), barndoor, and snoots
slid right into a second metal channel. A real time saver that I highly recommend.
Foundation for the Alien Bee LiteMod System - all modifiers attach here - Note: A 20 degree grid is included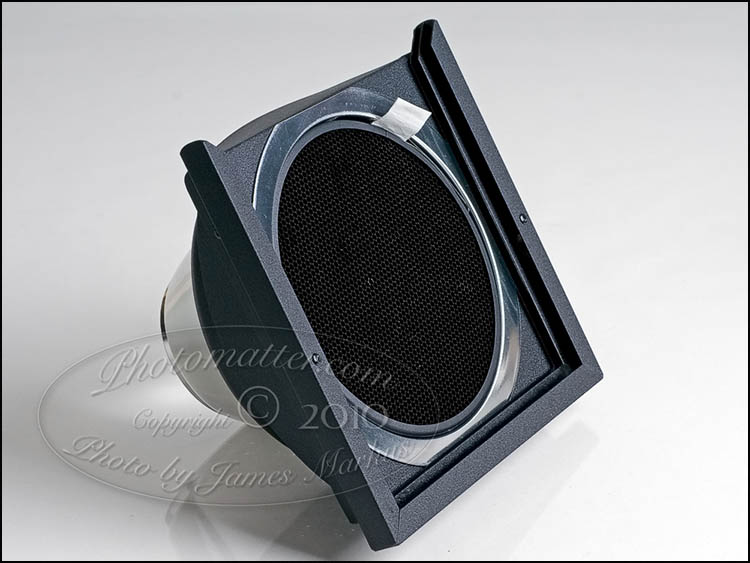 Gel and Neutral Density filter sets are available from Alien Bee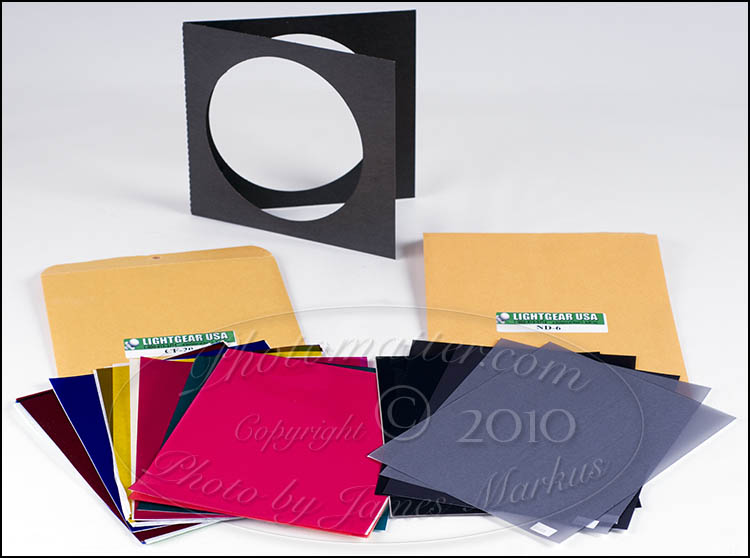 RETURN to Photomatter Home Page
RETURN to Photomatter Review Home Page