Alien Bee AB800 Studio Flash
A good value in studio lighting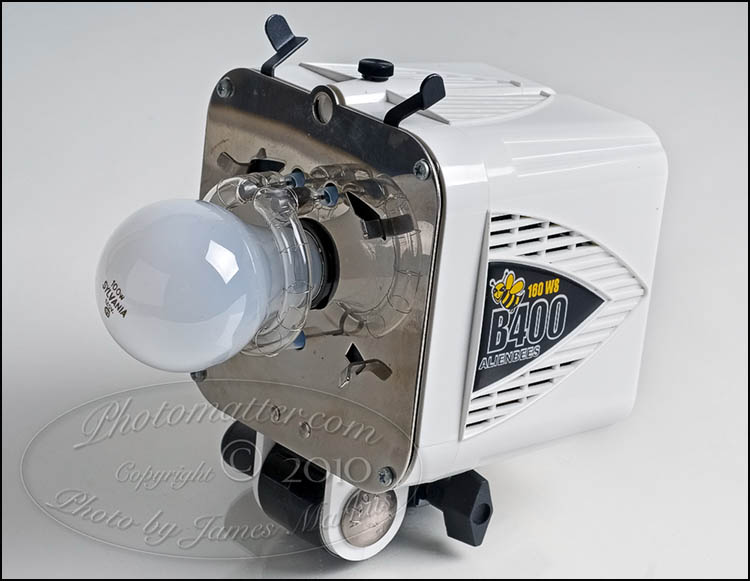 Impressions
I have purchased and used Alien Bees for about 4 years now. This review covers the AB400, AB800, and AB1600 (all of which I
own). They are very well made, and can take quite a beating. I've had them fall on concrete, and wood flooring from close to ten
up on a heavy duty stand, and they just keep on working. Fact is, it didn't even break the bulbs, or mark up the case. Compared
to the White Lightning brand (also made by Paul C Buff) I would say they are an equal...though smaller and easier to cart around
for location shoots. The flash heads are encased in tough lexan.

Alien Bee carries very well made heavy duty stands, and modifiers (covered in another review). They ship very promptly, and are
reported to have excellent customer service. I have never had to send a unit back for service.

I have replaced all my modeling lights with 150 watt halogens that I got at Home Depot. They work much better than the standard
100 watt bulbs. You can even use the higher wattage bulbs for a continous lighting set up. The strobes have performed flawlessly.
The reistats are accurate, and there are both wired, and wireless contollers available to control multi-light setups. There are a
variety of modifier mounting arrangements you can use...the rod, speed rings, and Alien bee's "The LiteMod Mainframe" - which
mounts gels, grids, snoots, and barn doors.
Control Panel of the flash unit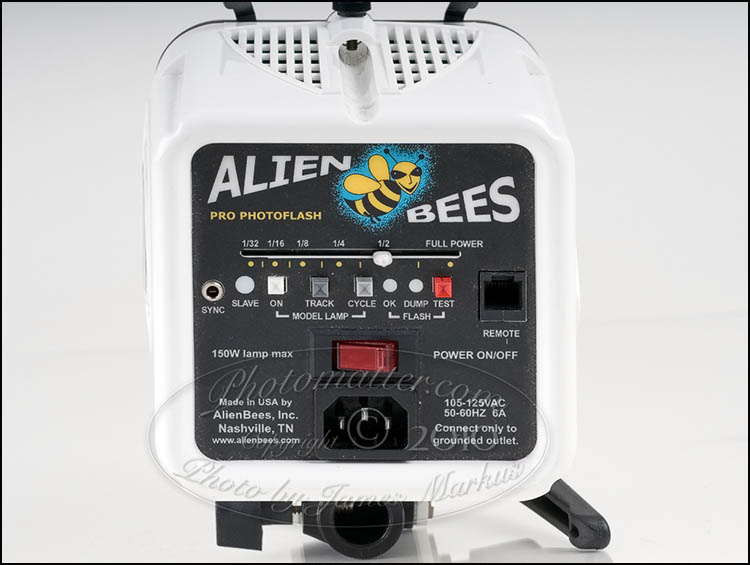 Visible in this photo are 3 of the 4 spring clamps for mounting speed rings (near top of photo), as well as
the rod receiver for umbrellas, brollys etc near bottom of photo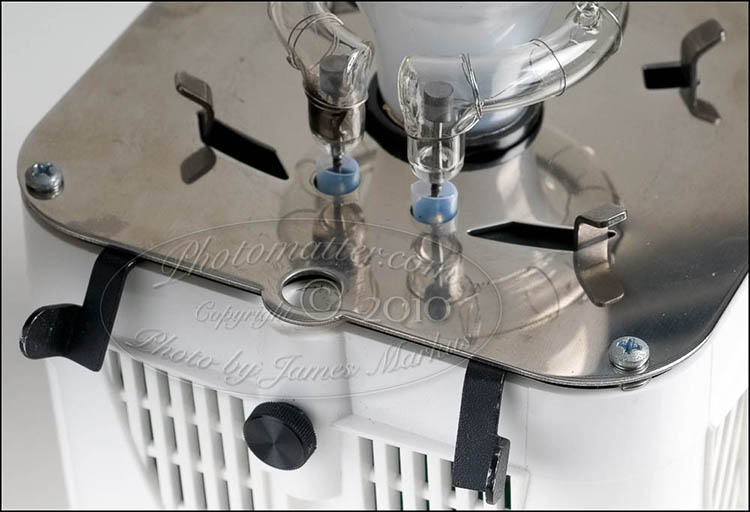 RETURN to Photomatter Home Page
RETURN to Photomatter Review Home Page